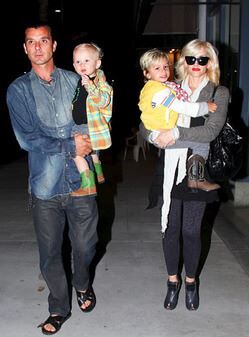 Residents of North Carolina may be interested in learning more about the recent news regarding the impending divorce between Gavin Rossdale and Gwen Stefani. The No Doubt singer opted to end her 13-year marriage by filing a petition for divorce, citing irreconcilable differences. There has been no date of separation listed on the Los Angeles Superior Court filings. Both musicians are interested in receiving joint custody of the three children.
The celebrity couple has already released a public statement to several media outlets. The statement noted that although the two are no longer partners in marriage, they remain focused on providing a healthy and happy environment for their three boys. The divorcing couple also requested privacy from the media.
The statement also claimed that the decision to divorce was mutual. Stefani and Rossdale were one of three celebrity couples in the news on Aug. 3. On Facebook, Will Smith was compelled to refute another round of rumors claiming that he and Jada Pinkett Smith are headed towards divorce again. That same day, Reba McEntire announced that she's separating from her husband of 26 years. The message stated that their marriage was done, but there was no definitive plans or timetable for filing for divorce.
A person facing the end of a marriage may benefit from consulting a family law attorney. Legal counsel may be prepared to help gather the appropriate documentation needed for completing the divorce. Lawyers might also be able to help spouses going through a contentious divorce negotiate more amicable terms that can appease both parties, while serving the best interests of the child. Legal counsel may also be able to help divorcing spouses on issues associated with the parenting plan, such as child custody, a visitation schedule or obtaining legal rights.