A woman whose new knee replacement was ruined when she tripped over a wire in front of a Charlotte office building has settled with an insurance company for $435,000, her attorney reports.*
Mark Jetton of Jetton & Meredith in Charlotte reports that his client, who requested that her name be withheld, tripped while she was walking into the Bank of America building in downtown Charlotte, where she works as a paralegal, in November 2015.
The client tripped over a thin gauge metal wire that connected a bench and a cigarette butt receptacle and traversed the area where she was walking. The wire was six feet long, and its color blended in with the sidewalk.
The client fractured her left shoulder and injured her knee, which she had gotten replaced just 10 months prior, Jetton said. The tendon portion of her previous knee replacement was damaged, which required surgical replacement after her fall.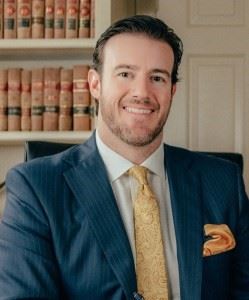 The client alleged that the building's owner was negligent in its design and that she suffered from depression and anxiety, the inability to maintain full mobility, loss of independence and freedom, lost wages, and permanent injury as a result of the fall. The dispute was settled on Oct. 3 before a lawsuit was formally filed.
Key pieces of evidence were photos that the client's co-workers took on the day of the accident and photos that she took the days following that showed that the wire remained, Jetton said.
Follow Bill Cresenzo on Twitter @bcresenzonclw
SETTLEMENT REPORT — TRIP AND FALL
Amount: $435,000
Injuries alleged: Damaged knee tendon, fractured shoulder
Case name: Case settled before a lawsuit was filed
Date of settlement: Oct. 3
Special damages: $176,588
Attorney for plaintiff: Mark Jetton and Caleb Partree of Jetton & Meredith in Charlotte
To read the article on NCLawyersWeekly.com, please click:
https://nclawyersweekly.com/2019/01/03/woman-settles-tripping-case-for-435k-after-new-knee-falls-to-pieces/
*Each case is different and must be evaluated on its individual facts. Prior results do not guarantee any future outcomes.