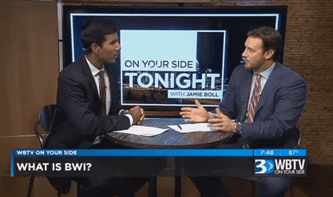 Attorney Mark Jetton talks with WBTV about boating while impaired and states, "BWI stands for boating while impaired…the law of BWI is similar to that of driving while impaired but on a boat." Mark also mentions that the laws are similar to that of a DWI, meaning having below an alcohol limit of .08, but that the "punishments are really different".
He goes on to discuss the details between the differences of DWI and BWI, as well as what to expect if you are accused of boating while impaired, the differences in law between the state of North Carolina vs. South Carolina, the likelihood of getting caught, and advice to those boating or on the water.
For the complete, "What is a BWI?" interview, please check out the WBTV link.