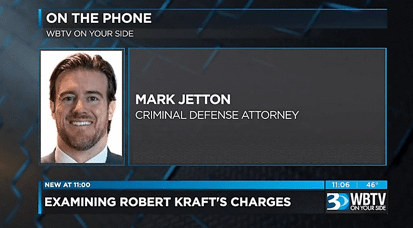 Criminal defense attorney Mark Jetton provides insight to WBTV News after New England Patriots owner Robert Kraft faces two misdemeanor charges of soliciting another to commit prostitution.
"I'm a little troubled if there's a video int he room in the act because it seems like there would be some privacy rights that come into play if that's the case."
Click the link to hear the full story, "Examining Robert Kraft's Charges".