DUI/DWI Defense Attorneys in Charlotte
Evening & Weekend Appointments:
(704) 931-5535
The DWI/DUI laws in North Carolina are tough on offenders, so you should fight these charges aggressively in order to protect your rights and privileges. Did you refuse a breath test? Were you arrested for an underage DUI? Whatever the case may be, we leave no stone unturned in pursuing the best available outcomes* for our clients. We employ aggressive strategies that involve a wide variety of defense tactics. We may be able to help you keep your drivers' license and fight your drunk driving charges.
Why Choose Us?
Dedicated to Protecting Clients' Rights Since 2009
Unique & Personalized Approach to Each Case
Evening & Weekend Consultations Available - Even in Jail
Numerous Professional Awards & Recognition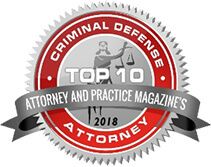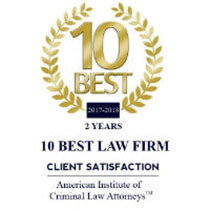 ---
Discuss your case with our Charlotte DWI lawyers at Jetton & Meredith, PLLC today by calling (704) 931-5535.
How We Can Help with Your Defense
Even if you think you are guilty, it's important to have a lawyer evaluate your case. There is always something an attorney can do to improve your situation.* For example, if the police made mistakes during the DUI stop or when administering a Breathalyzer test, the evidence may be suppressed and the charges dismissed. If any part of the state's case is weak, the prosecutor may be willing to accept a favorable plea bargain.
Penalties for a First DWI Offense in North Carolina
If you are convicted of a first DWI offense, you will lose your driver's license for a minimum of one year. In most situations, you can apply for a limited-use license that will allow you to drive to and from work. However, for the next three years, you will need to buy high-risk auto insurance, known as SR-22.
You will also be required to undergo an alcohol assessment program, complete recommended classes, pay a significant fine, and serve at least one day in jail or perform at least 24 hours of community service.
Second, Third, or Fourth DWI Convictions
The consequences of multiple DWI convictions in North Carolina are extremely harsh.
Second offense DUI/DWI: If you have a prior DUI/DWI conviction within three years of your current offense, you face a mandatory driver's license revocation for four years.
Third offense DUI/DWI: If you have two prior DUI/DWI convictions and at least one of these occurred within the past five years, you face a permanent driver's license revocation.
Fourth offense DUI/DWI: If you have three prior DUI/DWI convictions and at least one of these occurred within the past seven years, you could face felony charges and the permanently loss of your license.
If you are convicted of DWI while your driver's license is revoked for an earlier conviction, the court may seize your vehicle and sell it. Because North Carolina DWI laws are so tough on repeat offenders, it is important to do everything you can to avoid a first conviction. Call Jetton & Meredith, PLLC for the help you need.
We are experienced with all of the following, and more:
Suppressing evidence that was obtained improperly or is demonstrably unreliable
Demonstrating that the police violated the defendant's constitutional rights during an arrest
Engaging in pretrial motions in order to prepare for trial or seek a case dismissal
---
Charged with Drugged or Drunk Driving? We Can Help.
At Jetton & Meredith, our attorneys understand that one mistake does not define who you are as a member of the community. However, we know that one alcohol-related incident can damage your reputation and leave you with a criminal record and the complications that come with it. We have the skills and knowledge necessary to fight for a positive outcome* from a first offense DUI or even a second or third offense.
Contact our DWI/DUI lawyers at Jetton & Meredith, PLLC today at (704) 931-5535 to discuss your charges and defense options.